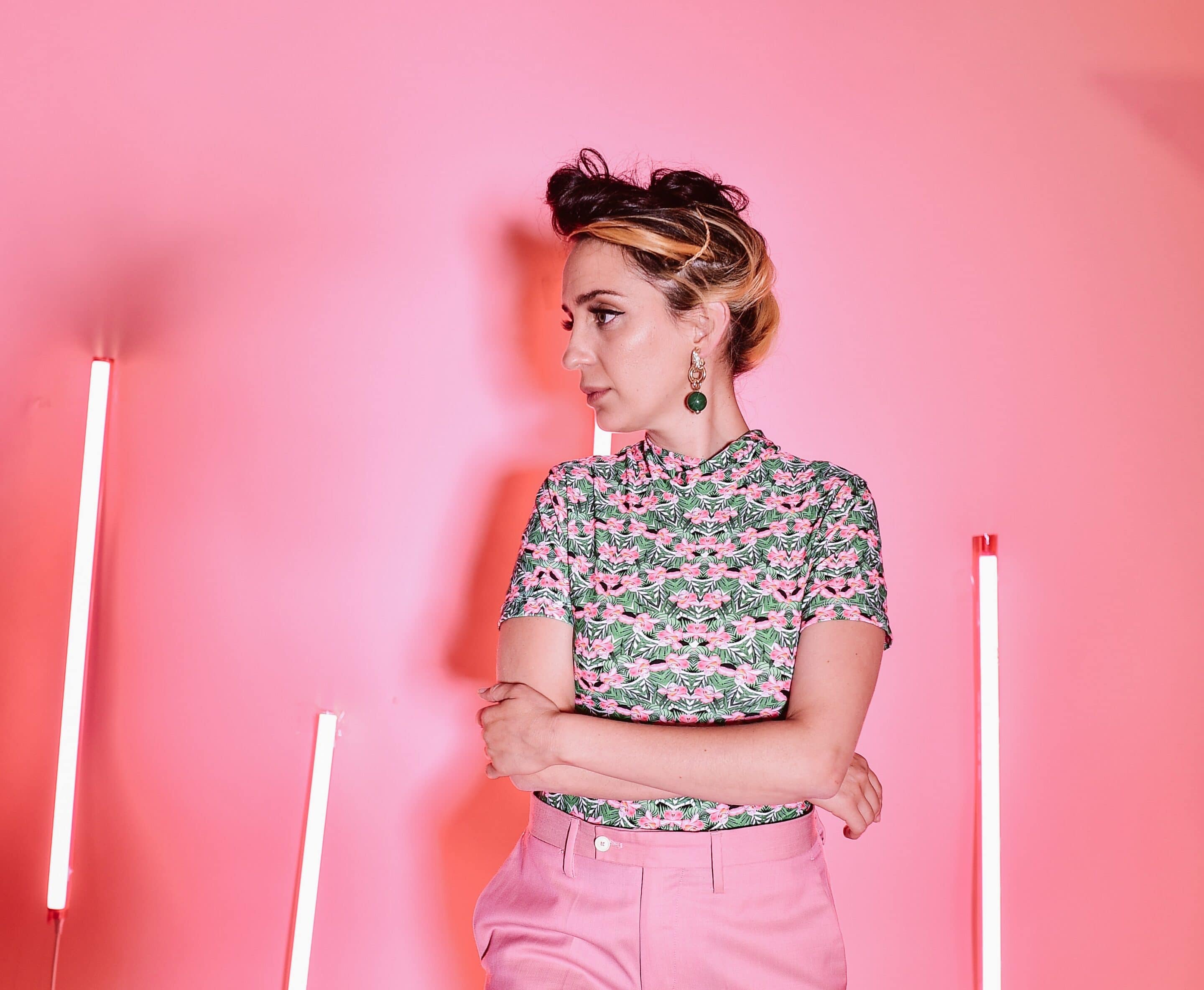 Roni Dot | Culture Garage
Roni Dot would have loved to be born in a different decade.
Raised in Tel Aviv, but always longed for America of the 80's or Paris of the 30's, these stylish old-school inspirations are well reflected in her electropop theatrical sound.
Dot's latest album "Flamingo Pink" (2020) combines pensive lyrics with pop melodies that create her own unique bittersweet style.
During the Corona crisis Dot initiated and produced a unique project featuring
33 vegan musicians from all around the world singing a cover version of Bob Dylan's "Times they are a changing' ". The project was meant to raise attention to climate change and the human contribution to it, a topic Dot cares deeply about.
Much media attention was drawn to the project including TV interviews,
radio plays and blog features.
Dot's debut international performance was at LIVE AT HEART 2019 showcase
followed by a European tour (SOFARSOUNDS Gothenburg, KIKI SOL Berlin, FORUM Bielefeld and more) including an opening act to Israeli popular musician Sivan Talmor.
Past releases: "What may come" (2017), "Roni Dot" (2013 EP)